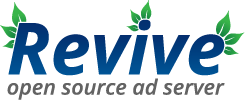 Revive Adserver v5.0 is now available.
This major new release contains several enhancements and improvements. Just to name a few:
The Geotargeting plugin has been revamped completely, so that it can use the newest GeoIP2 datasets produced by MaxMind. An added benefit is that the plugin will automatically download the required file from the MaxMind server, and keep it up to date over time.
A new feature has been added that enables users to duplicate a website and its zones.
In addition, there are numerous small improvements and bug fixes.
More information about this release can be found on the blog post published by the Revive Adserver project.
All plugins developed by the team at AdserverPlugins.com are compatible with the new version 5.0 of Revive Adserver software.