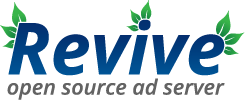 OpenX Technologies, Inc. have announced recently that the ad serving product OpenX Source has been sold to an open source community project headed by former OpenX project leader Andrew Hill. Another prominent member of the new team is long standing community member and former OpenX senior developer Matteo Beccati.
At the same time, the software got a new name: Revive Adserver.
The OpenX press release states:
OpenX has committed the product to a respected team and passionate supporters of the open source movement and the technology. They look forward to continuing to provide free ad serving technology to the large community for which this product has proven valuable.
This transfer has been prepared for some time, as evidenced by the fact that the Revive Adserver code has been actively developed in the past months on the Github open source community repository for Revive Adserver.
I'm excited about this news, because it means that the open source product I've worked with in the past 10 years, will get a new chapter in life, or as the new name seems to imply, will be revitalized.
I want to congratulate the new development team with this news. I will do my best to support them and contribute to the project.