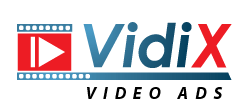 First things first, however…
The VidiX plugin has been encoded to protect our intellectual property. In order to install and run it, you will need a free PHP extension on your server, called SourceGuardian.
Before you purchase this plugin, please install the SourceGuardian extension, by following the instructions provided (link opens in a new window). Once this is completed and successful, please return to this page to proceed with your purchase. We will not refund your purchase in case you can't install the plugin due to problems with the SourceGuardian extension.
Order form for VidiX plugin
I got the software and had no problem with installation. We tested an invocation tag on a VAST validator and it's working flawlessly.
Software Upgrade Subscription
Software upgrades are free in the first 12 months after purchase. The Software Upgrade Subscription entitles you to continue receiving upgrades after the first year. The Software Upgrade Subscription costs 15% of the initial license fee per year, which equals 135 US$. We will send you a reminder 1 month before the expiration of your Software Upgrade Subscription term.